Tether Attestation Report, HUSD Depegging Event, FDIC vs FTX US, And More
Despace Weekly Newsletter #4 - August 22, 2022
Dear Despace community,
We have another great newsletter for you to read. This week's newsletter covers all the most important news from the crypto space as well as all the recent developments from DeSpace Protocol.
What Happened In The Crypto Market Last Week:
BDO Italia Releases Tether Attestation Report, with a 58% Decline in Commercial Paper Holdings

BDO Italia has confirmed that Tether now has 58% less commercial paper holdings compared to the previous quarter, with only $8.5 billion left as of June 30. The same attestation report also reveals Tether had $28.8 billion in Treasury bills, $6.8 billion in money-market funds, and $5.4 billion in cash, while other holdings made up for the rest of Tether's circulating supply number. Tether announced it would continue its efforts to reduce its commercial paper holdings to zero by 2023.
HUSD (Huobi's Stablecoin) Depegged Temporarily

After the infamous UST crash a few months ago, many people began to wonder how stable stablecoins truly are. That question came under the spotlight again recently with Huobi's stablecoin, HUSD, losing roughly 10% of its price last Thursday. Thankfully it was able to return to parity the next day. The depegging event was caused by short-term liquidity problems caused by Huobi closing several accounts in some regions in order to comply with legal requirements.
Vitalik Buterin Debated Ripple's CTO Over XRP

Vitalik Buterin tweeted his commendation for the Ethereum community's pushback against possible regulations against ETH. David Hoffman (Bankless founder) responded to Vitalik on Twitter and pointed out Vitalik's double standards towards XRP's restriction. Vitalik then replied, "They (XRP) already lost their right to protection when they tried to throw us under the bus as 'China-controlled'"

This particular tweet caused a response from Ripple's CTO, David Schwartz, who claimed that the crypto miners in Ethereum and Bitcoin blockchains are clear evidence that BTC and ETH should be treated as securities.
FDIC Accuses FTX US of Making Misleading Statements

Last Friday, The FDIC (Federal Deposit Insurance Corporation) accused FTX US of making misleading statements. On July 20, Brett Harrison, FTX US' president, tweeted that direct deposits to FTX US are stored in FDIC-insured bank accounts. FDIC responded by saying that Brett's claim was misleading, stating that "FTX US is not FDIC-insured, the FDIC does not insure any brokerage accounts, and FDIC insurance does not cover stocks or cryptocurrency,"
What Happened at DeSpace
Last Week:
DeSpace Joins Oracles Investment Group (OIG)
We are proud to announce that DeSpace Protocol has partnered with Oracles Investment Group (OIG), a leading blockchain VC and advisory firm. OIG has a strong track record of helping crypto startups grow and succeed, and we're extremely proud to have them on board with DeSpace Protocol.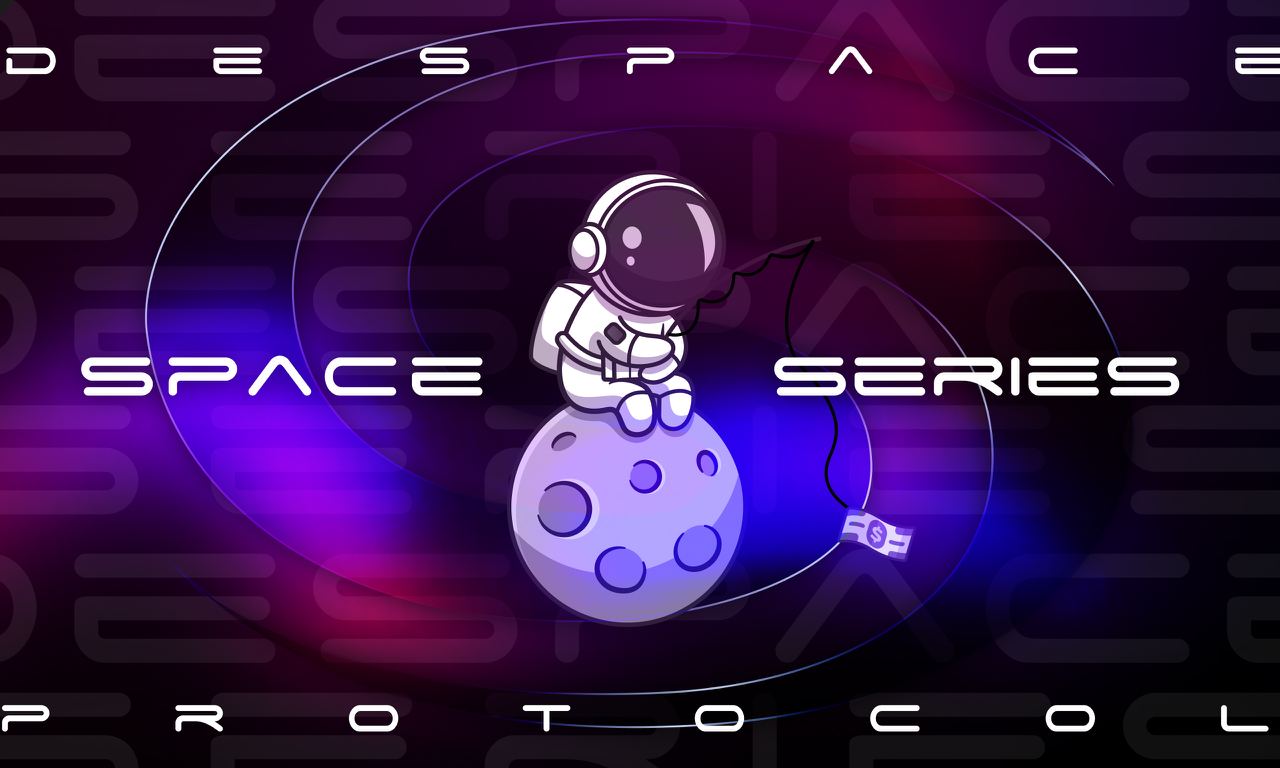 Events Update
Our DeSpace Space Series is consistently growing. On August 19, we had another Space Series with CryptoChris from ZenFarm to discuss the core functionalities of DeFi and NFTs.
Listen here
.
If you plan to participate in our upcoming community events or Space Series, make sure to follow our
Telegram channel
.
This is our fourth newsletter, where we bring the latest and most interesting updates from both the crypto world as well as DeSpace directly to your inbox. Make sure you're following our social channels so that you don't miss any news the moment it goes live.
You received this email because you are subscribed to the
Despace Protocol
monthly newsletter. This email was sent from
news@despace.io
Despace Protocol is operated/registered in UK & NIGERIA
by DeSpace Ecosystem Limited.
© Copyright 2022 Despace Protocol. All Rights reserved.
Unsubscribe from this newsletter at any time
here