Fed Chair's Comment, Bitboy vs. Atozy YouTube Beef, CryptoLeaks, and More
Despace Weekly Newsletter #5 - August 29, 2022
Dear Despace community,
We have another amazing newsletter for you to read. This week's newsletter covers all the most important news from the crypto space from last week as well as recent important updates from DeSpace Protocol.
What happened in the crypto market last week:
Crypto bears are back after Fed Chair's comment in Jackson Hole

Last week the bears took control of the market once again after Federal Reserve Chair Jerome Powell made a comment at the Fed's yearly economic conference in Jackson Hole. Powell stated that the U.S. Central Bank is going to keep raising interest rates until the economy is under control. This comment triggered a bearish reaction from both the stock and crypto markets.
Bitboy dropped his lawsuit against fellow YouTuber, Atozy

Ben Armstrong, who's well known as Bitboy Crypto on his YouTube channel, has finally dropped his lawsuit against fellow Youtuber, Atozy. Previously, Bitboy filed a lawsuit against Atozy in response to Atozy last year's video titled "This YouTuber scams his fans… Bitboy Crypto". Atozy then raised more than $200,000 for his lawsuit defense, which caused Bitboy to drop his lawsuit.
CryptoLeaks claimed Roche Freedman abused litigation services to support Ava Labs

Roche Freedman LLP, a law firm in the U.S., was recently involved in high-profile lawsuits against Solana Labs, Solana Foundation, and Binance. Cryptoleaks then published a series of leaked videos where Kyle Roche (leader of Roche Freedman LLP) confessed all the lawsuits were maliciously formed to benefit Ava Labs, the company behind the popular altcoin Avalanche (AVAX). Kyle claimed he made a pact with Ava Labs CEO to harm crypto projects that might compete with Avalanche directly or indirectly. This story caught Binance CEO's attention, Changpeng Zhao.
Grayscale says ZEN, XLM, and ZEC may be considered securities in the U.S.

The battle to define which cryptocurrencies are securities and not continues after Grayscale says three major altcoins, ZEN, XLM, and ZEC, all "may currently be a security, based on the facts as they exist today." Grayscale itself has been questioned by the Securities and Exchange Commission (SEC) in the United States for Grayscale's analysis regarding securities law related to cryptocurrencies. Cryptocurrencies that are defined as securities in the U.S. may lose their appeal to the broader crypto market due to how strict the securities law is in the country.
What happened at DeSpace last week: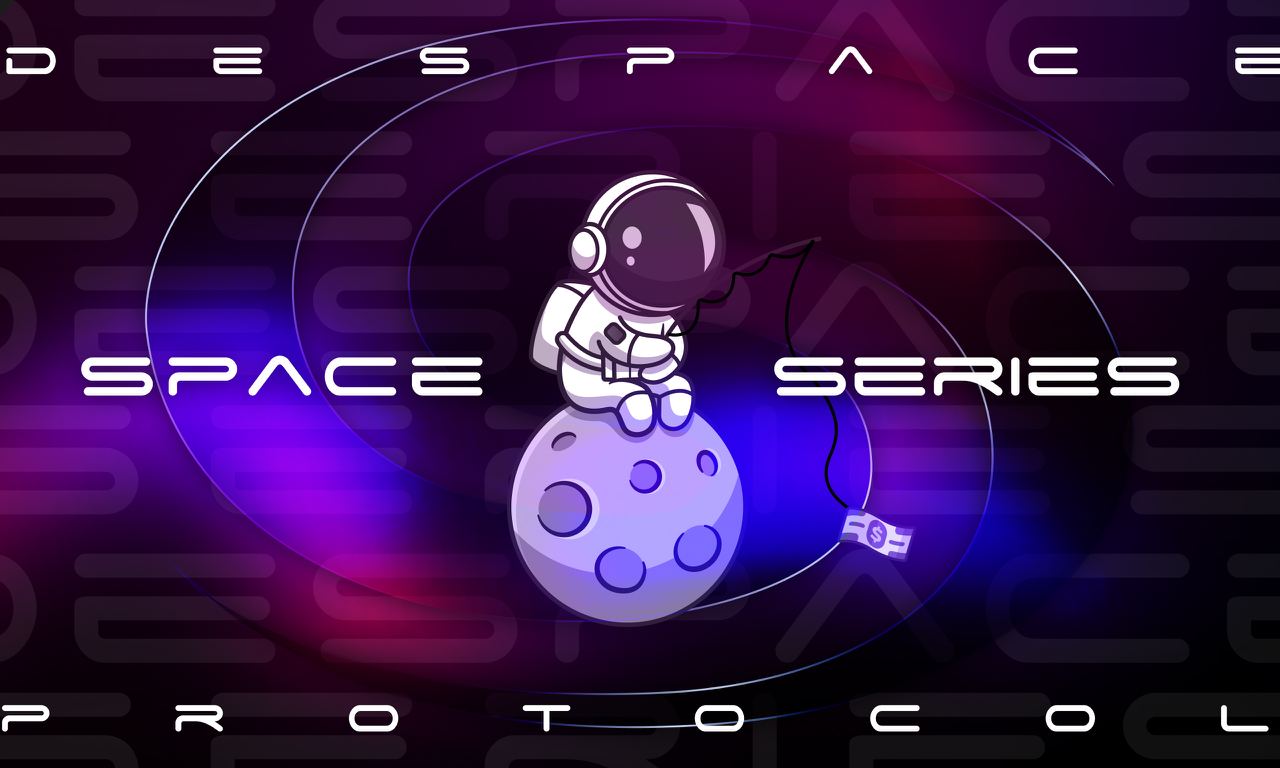 Space Series will be hosted biweekly instead of weekly
Our DeSpace Space Series will be hosted biweekly from now on, instead of weekly. We decided to make this change to ensure we will have more quality over quantity in our Space Series. If you plan to participate in our upcoming community events or Space Series, make sure to follow our
Telegram channel
.
This is our fifth newsletter, where we bring the latest and most interesting updates from both the crypto world as well as DeSpace directly to your inbox. Make sure you're following our social channels so that you don't miss any news the moment it goes live.
You received this email because you are subscribed to the
Despace Protocol
monthly newsletter. This email was sent from
news@despace.io
Despace Protocol is operated/registered in UK & NIGERIA
by DeSpace Ecosystem Limited.
© Copyright 2022 Despace Protocol. All Rights reserved.
Unsubscribe from this newsletter at any time
here