Ethereum Merge Raised Concerns, Do Kwon's Controversy, DeSwap Launch, And More
Despace Weekly Newsletter #8 - September 19, 2022
Dear Despace community,
We have another amazing newsletter for you to read. This week's newsletter covers all the most important news from the crypto space from last week as well as recent important updates from DeSpace Protocol.
What happened in the crypto market last week:
Ethereum Merge Was Completed, Centralization Concerns Arise

The anticipated Ethereum Merge was finally completed on September 15, 2022, with little issues. The Merge was celebrated by a lot of crypto supporters and environmental activists. That being said, data released by Santiment shows that almost half of Ethereum' PoS nodes are only controlled by two wallet addresses, causing centralization concerns.
Do Kwon 'obviously on the run', Interpol to issue red notice

The drama surrounding Terra founder Do Kwon just hit a new high, with the Seoul Southern District Prosecutor's Office has claimed that Kwon is' obviously on the run'. The prosecutors have also made an official request to Seoul's foreign ministry to revoke Do Kwon's passport. Not only that, they also asked the interpol to issue a red notice against Kwon.
FTX faces warning from UK Financial Regulator

The Financial Conduct Authority (FCA) in the UK has issued a public warning against FTX and they claimed that FTX is not authorized to provide financial services or products in the country. They said, "almost all firms and individuals offering, promoting or selling financial services or products in the UK have to be authorized or registered by us" and that FTX "is not authorized by us and is targeting people in the UK."
What happened at DeSpace last week: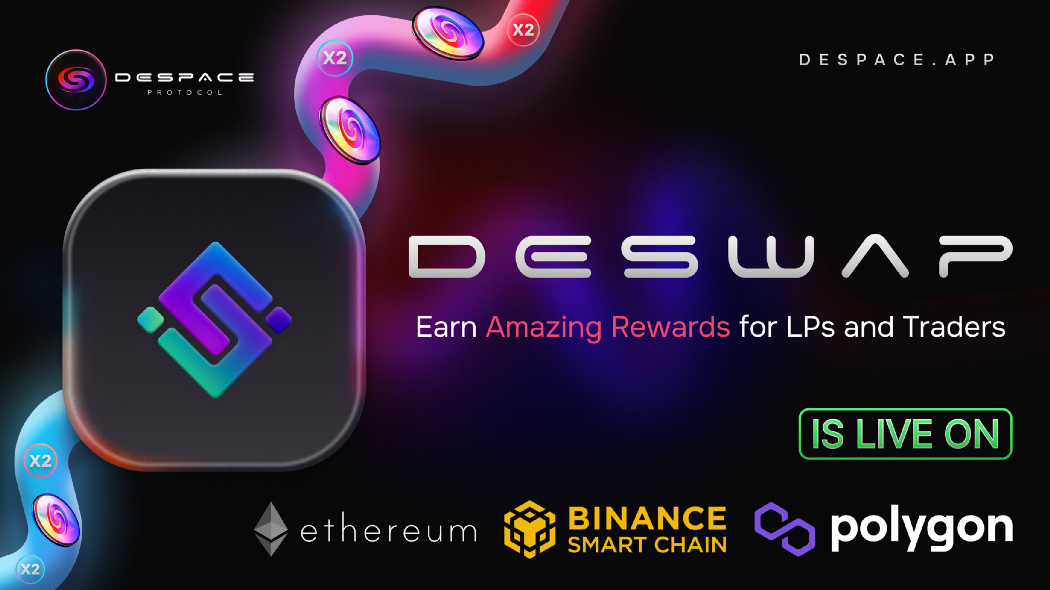 DeSwap Is Live With Huge Incentives
We have officially launched our decentralized exchange (DEX) called DeSwap. DeSwap DEX is a multi-chain automated market maker (AMM) that supports Cube Network, Binance Chain (BSC), Polygon, and Ethereum. Other networks will also be supported in the future.

DeSwap offers multiple huge incentives to celebrate the launch, including 100% swap fees for the LPs in the first 6 months, lucrative referral program, and the ability to use your LP tokens to yield farm gDES (Despace's governance token). You can try the app now and see for yourself!

We will also send out a followup newsletter in the upcoming 1-2 days to provide more details about DeSwap and all the incentive details!
This is our eighth newsletter, where we bring the latest and most interesting updates from both the crypto world as well as DeSpace directly to your inbox. Make sure you're following our social channels so that you don't miss any news the moment it goes live.
You received this email because you are subscribed to the
Despace Protocol
monthly newsletter. This email was sent from
news@despace.io
Despace Protocol is operated/registered in UK & NIGERIA
by DeSpace Ecosystem Limited.
© Copyright 2022 Despace Protocol. All Rights reserved.
Unsubscribe from this newsletter at any time
here