GBTC Struggles, Do Kwon vs. Interpol, DES Staking Guide, And More
Despace Weekly Newsletter #10 - September 26, 2022
Dear Despace community,
We have another amazing newsletter for you to read. Just like before, this week's newsletter covers all the most important news from the crypto space from last week as well as recent important updates from DeSpace Protocol.
What happened in the crypto market last week:
Interpol has issued a red notice for Do Kwon, the founder of Terra Luna

The drama surrounding Terra Luna founder, Do Kwon, has hit a new high, after Interpol finally responded to South Korea prosecutors' request. As reported on Sunday (September 25) by various mainstream media, Interpol finally issued a red notice for Do Kwon. This means Interpol is asking for law enforcement agencies from all around the world to find and arrest Do Kwon wherever they can find him.
Institutional interest in biggest Bitcoin fund dries up at a record level

Grayscale Bitcoin Trust (GBTC), the biggest Bitcoin fund managed by Grayscale, has continued its struggle to attract institutional interest. Last week, the $12.55 billion closed-end trust hit a record discount level. It was trading at a 35.18% discount compared to retail BTC price. In the previous years, GBTC usually traded at a higher price compared to spot BTC. The fact that now GBT is trading at a record 35.18% discount serves as a warning that the bear market for cryptocurrency world might not be over anytime soon.
Github has partially unbanned Tornado Cash repositories

Github has partially unbanned Tornado Cash repositories following OFAC announcement. OFAC (The U.S. Treasury Department's Office of Foreign Assets) previously banned Americans for using the Tornado Cash platform. However, some Ethereum developers believed it's unjust for Github to also censor Tornado Cash repositories since computer codes are supposedly protected under the First Amendment of the U.S. Constitution. OFAC then clarified that Tornado Cash's code doesn't violate sanctions which resulted in Github unbanning the repo. At the time of this writing, the repositories are still in read-only mode and have not been fully unbanned.
What happened at DeSpace last week:
DeSpace staking guide is live - earn yields on your DES
With a token comes staking, and we're excited to introduce our staking model and release this guide on the different ways you can earn yields on your Despace token (DES). DES can be staked as single assets to earn more DES tokens as rewards. In addition to single asset staking, users will also be able to farm rewards with LP tokens. Rewards for LP token stakers within our app will be paid in DES to the user's wallet, with APYs calculated by formula.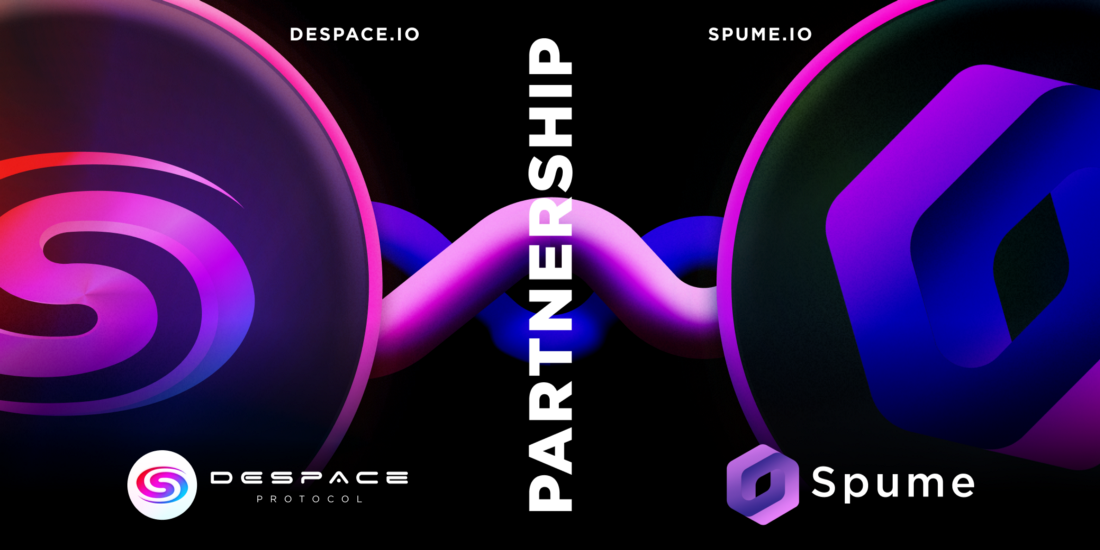 DeSpace has officially partnered with Spume
Today we're proud to announce our partnership with the largest holder-owned tokenization protocol on the blockchain, Spume. Spume will be adding token liquidity to our DeSwap DEX and joining our farming program.
This is our tenth newsletter, where we bring the latest and most interesting updates from both the crypto world as well as DeSpace directly to your inbox. Make sure you're following our social channels so that you don't miss any news the moment it goes live.
You received this email because you are subscribed to the
Despace Protocol
monthly newsletter. This email was sent from
news@despace.io
Despace Protocol is operated/registered in UK & NIGERIA
by DeSpace Ecosystem Limited.
© Copyright 2022 Despace Protocol. All Rights reserved.
Unsubscribe from this newsletter at any time
here