Kim Kardashian's Settlement, Inflation Fight, Deswap's Liquidity Migration, And More
Despace Weekly Newsletter #11 - October 3, 2022
Dear Despace community,
We have another amazing newsletter for you to read. Just like before, this week's newsletter covers all the most important news from the crypto space from last week as well as recent important updates from DeSpace Protocol.
What happened in the crypto market last week:
Celsius Founder And Former CEO Withdrew $10M weeks before bankruptcy

Alex Mashinky, the founder and former CEO of Celsius Network, was accused of trying to withdraw $10 million from the protocol weeks before the company filed for bankruptcy. Financial Times made a bold claim that Mashinky made a withdrawal between mid-late May, which was weeks before Celsius' withdrawal pause announcement on June 12.
Kim Kardashian Settled With SEC For $1.26 Million

A popular American celebrity and influencer, Kim Kardashian, decided to pay the U.S. SEC for $1.26 million to settle her case in regards to an infamous cryptocurrency, EthereumMax. Earlier, Kim Kardashian was found guilty for promoting EthereumMax to her social media followers without disclosing her financial interest in it. After the SEC charged her with the case, Kim K. decided to settle and pay $1.26 million.
U.S. Core PCE Price Index Went Up, Inflation Fight Gets Harder

Friday last week we had another bad news from the U.S. Core PCE Price Index went up by 0.6%, which is 0.1% higher than Dow Jones' estimation. This number has been followed closely by the Fed, and it shows that the Fed's interest rate hikes might not be slowing down anytime soon. As we all know by now, the crypto market is tightly correlated to the U.S. interest rate policies.
What happened at DeSpace last week: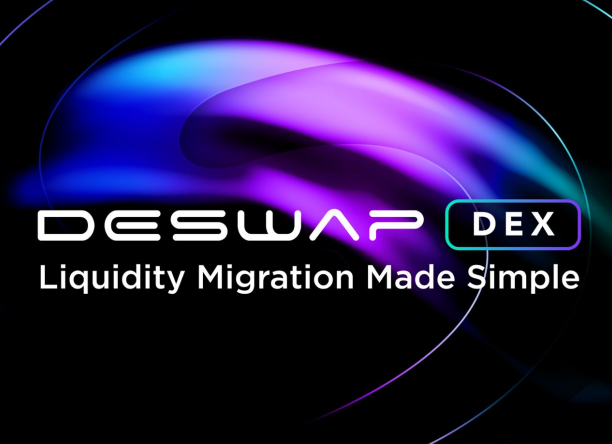 Try DeSwap's Easy Liquidity Migration
With our Liquidity Migration contracts, moving your liquidity from popular DEX-es to DeSwap is easy and not complicated. You can do everything in just 1 single click. Try it today and enjoy 100% of the swap fee for the first 6 months.
Introducing Galaxy Arena, Despace's Newest Partner
Last week we announced our partnership with Galaxy Arena, a metaverse hub that seeks to "bridge the gap between virtual and digital" via massive multi-use metaverse spaces. These include a massive entertainment venue, a move-to-earn enabled "Galaxy Gym" and the Galaxy Tower which boasts a penthouse nightclub and an enormous casino.
This is our 11th newsletter, where we bring the latest and most interesting updates from both the crypto world as well as DeSpace directly to your inbox. Make sure you're following our social channels so that you don't miss any news the moment it goes live.
You received this email because you are subscribed to the
Despace Protocol
monthly newsletter. This email was sent from
news@despace.io
Despace Protocol is operated/registered in UK & NIGERIA
by DeSpace Ecosystem Limited.
© Copyright 2022 Despace Protocol. All Rights reserved.
Unsubscribe from this newsletter at any time
here